October 1, 2013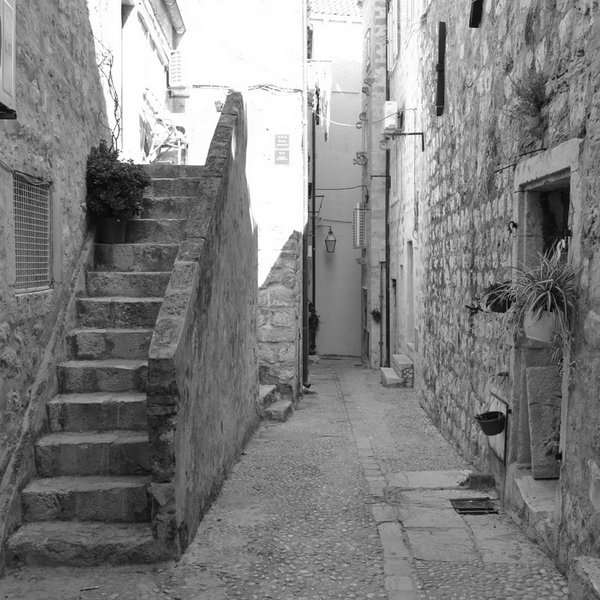 play | video walkthrough | movie from location | jayisgames review
The old town of Dubrovnik is one of the most beautiful urban formations I have ever seen. It's walled off from the rest of the world (famous Walls of Dubrovnik), and the town was never sieged during the Middle Ages. A dictionary definition of a fortress. What follows is that all houses are built very tightly and the streets are narrow, but this "medieval style" is very human-friendly. The organic nature of the city shows how it's supposed to be. It's built like a hive, but not overwhelming nor claustrophobic. It's the exact opposite of the suburban model, where everything is so far apart that you need a car to buy groceries or bread. Here? You probably had to walk for 5 minutes to get everything you needed. To sum it up: it's beautiful, narrow, medieval and human friendly.
And full of tourists.
You can't imagine how difficult it was to find a desolate place in this town. Tourists were everywhere. Even on this street – people were casually strolling through and I had to wait for them to move on and get out of the picture. Crowded is the word I'm looking for. I bet Dubrovnik is most beautiful right now, in October, when the summer season is over and all locals can finally go outside and not be greeted by a stampeding crowd.