August 13, 2012

So, this happened.
Let's go back to the beginning. I'm a man of challenge. It's not that I like to challenge myself – it's that I have to challenge myself in order to do better.
It's always been like this. Find something hard to accomplish – and then just do it. Last year for example it was 24 hour comic project. It's a one-day event, where you sit and draw for 24 hours straight with no sleep nor breaks, your goal is to create 24-page comic book. Here's what came out of it last year. Although challenging, I must agree, this project has it's flaws. The resulting comics is often crappy, rushed and basically not good enough.
Enter the new challenge.
Some might argue, but in my opinion 24/24 is a lot easier than 46/46.
46 pages in 46 days that is. A full european-sized comic album, created in a steady pace of one page per day. 46 days, merely a month and a half. How is this harder? Well, for 24 hour comic you have to sacrifice just one day. And a night. For 46 day comic you have to sacrifice 46 days. Well, maybe not whole days, but most of working hours. And you have to stay on track all the time. There will come days that you just can't draw. Or you shouldn't. Maybe someone's birthday party, maybe a sporting event, maybe a Sunday dinner at your parents' house. And then you have to just work through it. If you don't do a page one day, you have to do two the next day. No excuses.

I started on June 15th and finished on July 30th and that gives a nice, round number of 46 days. Some might argue that this kind of work is also rushed and crappy. Well, you be the judge.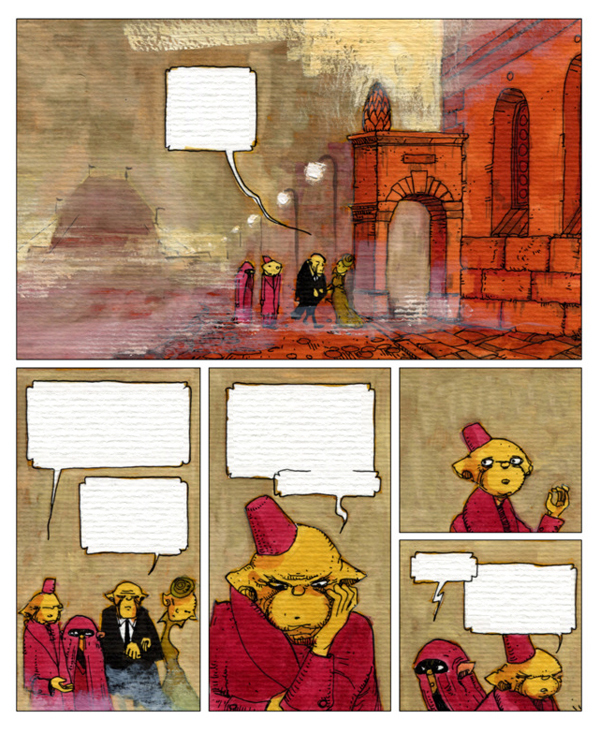 The limit of one page per day gives enough time to do that the right way. At least in my opinion. I admit, this challenge is hard, but the payoff is well worth it. Not only did I get a comic book, which is already in the publishing house (coming out in s eptember), but there are other, even more important benefits.
I freed my mind. I know I can do more than I thought I could.
I know I can work harder. It is doable. I feel that I can do anything after this.
I feel ready.
Do I feel like something important happened? Yes, I do. Here's an obligatory photo of one proud self time-stamping this occasion.