June 27, 2023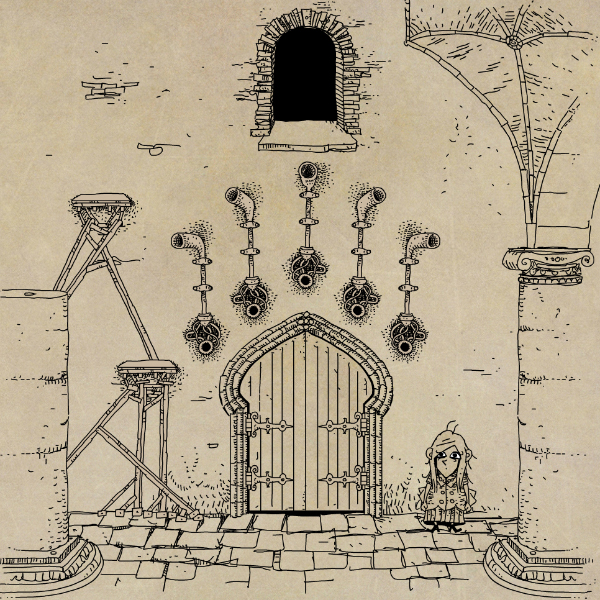 download this game for free | see original release post
~
"Daymare Cat is a gorgeously sketched exploratory platformer that feels like a simple adventure game. The platforming here isn't particularly challenging, but almost every hand-drawn scene is worth witnessing." – said some by now non-existent indie game review website in 2013.
~
The main character of this game is Cat Jahnke, and I'm not talking about the in-game little girl, but the singer and songwriter, who created the song that this game is all about. This is the reason why this particular game stands out in my catalogue of games. Hats off to you, Cat. Let's just hope that you're right in the song, and things will finally get better.
~
Meanwhile, it's 2023. How is it possible that it's been 10 years already… Daymare Cat is the ancestor of Slice of Sea, one could even say that it was the foundation of Seaweed's game. Cat is the OG.
~
This game needed some major upgrading, since its release my gamedev art direction and workflow changed drastically.  Things that are new in this Anniversary Edition:
– The game is in glorious 60 fps and plays in full screen.
– Most noticeably the game has new background texture. This might be a bit controversial take, but in my opinion this improves the vibe.
– Interactive items have a color. Yes. A color.
– Cat now runs like a ballerina, not a raptor. Thank god.
– Platforming is a bit easier thanks to hitbox tweaking but also by redrawing platforms in few places, for reference check the main gate.
– I added a new pathway for you in case you have a fear of being eaten alive by a cosmic horror monster and really don't want to do this part. So now you can go around it.
– No changes were done to the music, since it's already perfection.