October 13, 2023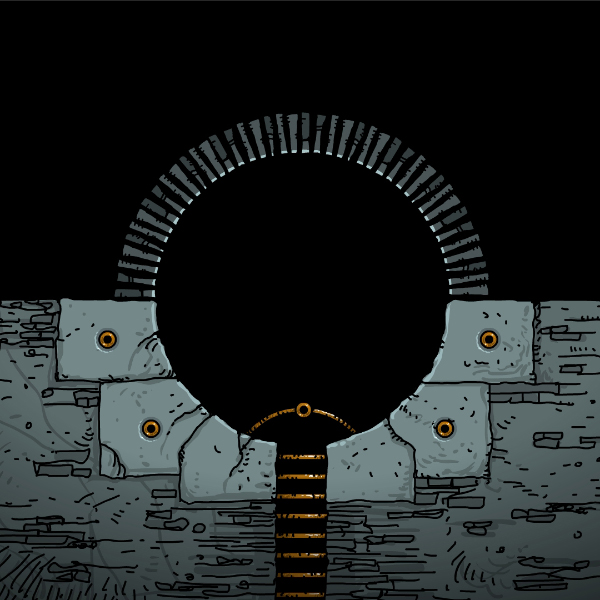 get from my shop | get on Steam | get on itch.io | get soundtrack
reviews: Rock Paper Shotgun | Destructoid | World of Legions
overwhelmingly positive timestamp
remastered graphics: sample 1, sample 2, sample 3, sample 4, the ladder
Become the Researcher
Submachine is a hand-drawn point and click adventure game. You will find yourself in a vast network of desolate locations containing puzzles, secrets, notes and inventory items to collect to help you along the way.
the World of Submachine
The underground world of submerged machines offers you vast variety of locations and structures to discover and repair. While everything is shattered, you will try to put things back together to understand and escape.
Story
You are alone here. You will follow the footsteps of a banished lighthouse keeper discovering his descent into ruins of Submachine. The story is divided into chapters that will unlock for you as you progress through the game. The story is conveyed by series of notes that you'll collect and read.
Puzzles
There are tons of puzzles, some of which you'll solve by bringing the machinery back online, tinkering with it, turning off and on again. For others you'll need to find missing parts, levers that were broken off or stolen, depleted power sources, gears, cogs, lamps, coils and so on. As you move through the structure, you will be putting back together things that were shattered.
Graphics
Entire game is hand-drawn. There's nothing auto-generated nor procedural. Each location was thoughtfully designed. Stylized drawings give the game it's eerie atmosphere.
Music
Ambient music for this game was created by ThumpMonks, with chapter 1 ambient by Marcus Gutierrez. The music perfectly emphasizes the atmosphere of lonely exploration.