January 23, 2017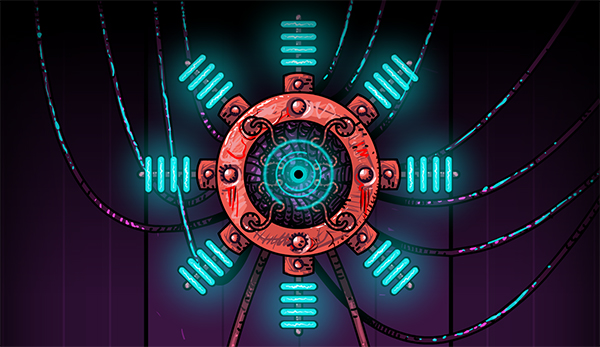 This article is a follow up to >this one<, in which I expressed moral and technical problems that emerged while creating a HD version of Submachine Universe. Go read that one if you haven't, it'll make this one more cohesive.
First of all – thank you guys for all your comments, opinions and suggestions on what I should do in this situation. You really helped me to see the way. That's why I'm doing this the way I am. I don't want to keep you in suspense, so here's what will happen and I'll delve into the details afterwards.
I'll be releasing Submachine Universe HD for free, as a downloadable game for PC and Mac OS X. It'll be available to download just as my newer games, created in Game Maker on my website.
– From that point on, the Subnet will be updated regularly with new content on that free HD, downloadable version. These expansions will also remain free of any charge.
– Current small-windowed, online browser version therefore becomes obsolete and will be removed. You lose ability to play it in the browser, but you gain so much more, believe me.
– If you still want to pay for it, then please hold on to your money and spend it once my Big Game hits Steam. That will be exponentially more valuable than buying the Subnet right now.
Ok, Mateusz, that's all great, but… WHY?!
I hear you ask, and just hold on for a minute, I'll explain everything. Well, maybe not everything, like the meaning of life (32), but I'll try to shed some light on why am I going with a solution that wasn't even on the table in that previous article.
– Firstly and most importantly the Subnet was created for fans and in part by fans. As much as I hate the word "fan" as it doesn't apply most of the times, here it actually kind of does. I'm talking about people who like Submachine so much, that they spend time writing theories about it, draw their own machines, locations etc. Some of them even created 3D renderings and real life models of parts of Submachine. As I said before, I can't imagine this project stripped of that user-generated content. It would  be like ripping the heart out of it, and without it the Subnet is nothing more than bunch of empty rooms. All those people were making their contributions to the free version, and the only way to honor that is for the Subnet to remain free. As long as it is community-enhanced project, it has to stay free. So that settles the money issue right there.
– Secondly this move gets rid of the version multiplication problem. This one is more technical, but equally important to me. This solution allows me to keep the Subnet in just one version. No need for separate free, HD, enhanced, patreon-only or legacy builds. All reverted to the one and only free HD.
– Thirdly (thirdly?… Is there such a word?…) – let's go back to your comments and suggestions. Most of you opted for the Steam solution, meaning recreating entire project in Game Maker and publishing it on Steam in due time. And I will, but that due time is probably several years from now, as I want to release my Big Game on Steam first, and then maybe go back to porting old stuff to it. And Steam version of Subnet will be drastically different from what we have now. That Steam version will have a price on it, so it probably will become a normal game, a large one, but stripped of user-generated content, rearranged and basically – completely new. But that's ok, this current version of Subnet will remain free even then.
– Moreover, Steam version would mean abandoning current, Flash HD version. Which would be kind of sad, as I worked hard so it looks good. I just can't toss it aside without sharing it with you. So once again, while selling it to you would be shady,  I can share it for free without any problems. I know some of you have been waiting for that HD version for a long time, and now postponing it another couple years when it is actually ready to be released seems kind of heartbreaking.
So…When's the release date?
So here it is. A clean solution to all problems. Seems too good to be true, right? But you guys deserve this to be free as, in part, you're responsible for it as well. I'll be releasing the HD Subnet right after I finish two more locations for you to discover, which are kind of half-done.
You can wait a bit longer, right?
Cool.
See you later then.