July 18, 2007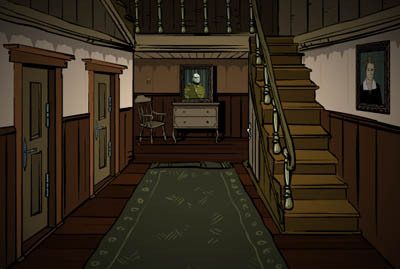 genre: point and click, escape, puzzle | release date: July 18th 2007
screen size: 550px/420px | data size: 3.71 Mb
~~
walkthrough | la solution francaise | solución en español
polska solucja | video walkthrough | hungarian solution
~~~~
>> july 19th update: fixed the "menu bug" and other small glitches <<
In Covert Front you are a top secret agent code-named Kara in an alternate history version of World War I. Assigned to infiltrate the mansion of a notorious scientist, Karl von Toten, you must discover the incredible secrets that lie within and escape with your life.
But first, you must figure out how to get through the front door! Covert Front is a point-and-click adventure game that will transport you to the center of an espionage-filled world.
You are a spy, and one of the best – so make sure you pay attention to details! It's the the little things that can spell the difference between life and death.