October 23, 2009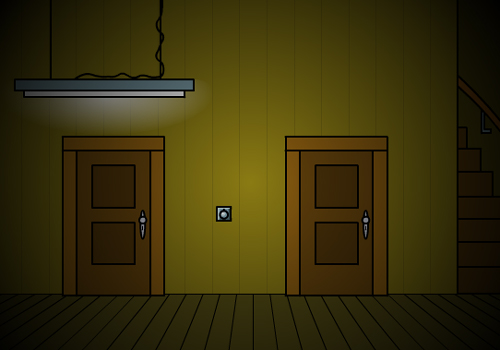 play this sketch | walkthrough | secrets guide
So this is that Submachine 2 sketch I talked about in previous post. You might know this screen grab from early versions of Submachine 1 – it was supposedly a preview of the second part. Back then I didn't recognize the most valuable feature of the Submachine – the moving rooms system. Luckily for the game once I realised that – I started working on Sub2 from scratch, and this sketch fell into oblivion. Until now. I'm showing you this because it's a strange thing to see Submachine in this normal pnc view version. Enjoy.
thanks so much for posting this! if you have anything else like this for the other games, i would love it if you shared them too!
No, this is the only sketch that I have. After redoing the Sub2 to the normal version, things went smoothly afterwards. Sub3, 4 etc didn't have any early version that didn't see the light.
Only mr. Skutnik knows what we can find behind this door.
[talking about the blood door] In fact I don't. I didn't get that far in story construction to create story behind that door. But it was supposed to be a mystery throughout this game. Maybe explained at the end. Or maybe not. Hard to tell really.